Under lease through summer 2024
$700 + $95 utilities per bedroom, 12 month lease or 10 month lease with affordable summer storage if renewing.
This 4 bedroom, 2 bath, 1200 Sq. ft. Suite features spacious bedrooms and big closets. Lockable French doors connect the living room to the 4th bedroom. There are no shared walls between the large suites; they are separated by the stairwell. 2 off-street parking spaces per suite– ​Additional parking spaces are available on street, with a City permit–take your current lease to obtain. Beautifully renovated unit, with updated appliances, central heat, and A/C.
All units are smoke-free, pet-free, and keg free.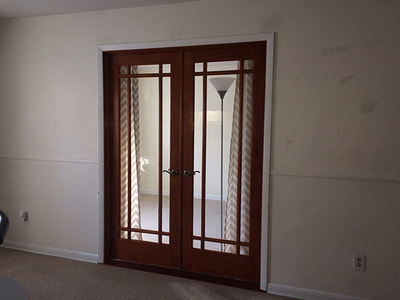 Apartment Rentals at 417 S Fess
Studio Apartment Rentals
$865 per month
4 Bedroom Apartment Rentals
$790 per bedroom excluding Suite #4, which is $975 per bd.
Rara Avis Apartments
Keith & Mary Alice Hoover, Proprietors
📧 Aimee@IUStudentApts.com
✉️ P.O. Box 414, Bloomington, IN 47402